Medical Rehabilitation Boarding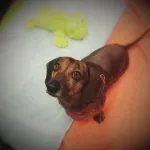 Need to go out of town? No worries – the ATC is here for you! Whether your pet is undergoing treatment with us or at another facility, we can continue their rehabilitative program while you are away. We offer medical rehabilitation boarding so that your pet can continue to receive their scheduled therapy sessions, but more importantly, your home program will be continued. On a daily basis our therapy team will perform the tasks you would normally do at home such as structured walks, stretches, prescribed exercise, and range of motion exercises.
Medical rehabilitation boarding may be an essential component of the healing process for pets with certain conditions. Following spinal surgery or traumatic injury, daily intensive care may be crucial to restore mobility or necessary if your schedule prevents you from being able to exercise at home or express your pet's bladder throughout the day. Rehabilitation boarding is available to any patient undergoing professional rehabilitation treatment.


Day Boarding
If you have any difficulty scheduling your pet's therapy appointments due to your own busy schedule, we can help! Our day boarding program ensures that your pet receives the medical therapy they need while also making sure you can complete your busy day. Whether boarding just for an hour or two while you run errands or for the day while you work, we will schedule therapy accordingly to meet your needs.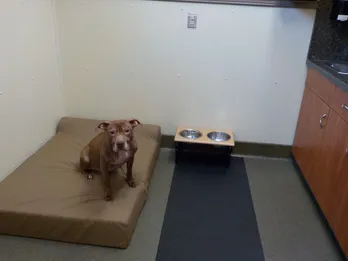 ---
Please contact us for further information on our medical boarding and day boarding availability. Due to limited space, our boarding services are on a first-come, first-served basis.